Spectator has played RTB just 5 years. He is normal player from Finland. You can see player named "¶The¥Specy±©" at rtb. Hes old name was just "Spectator". Spectator is part of WaC -clan.
He is usually very nice for people, but of course not to RedNinja.
Spectator doesn't spam, but he doesn't build too very much anymore. He usually just chat with friends etc...
Well, of course he builds if he gets more ideas.
Spectator loves to build:
Edit
Boardgames
Edit
City buildings
Edit
medieval buildings
Edit
Spectator's own website
Edit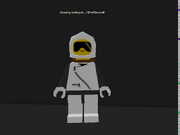 You can check out spectators own website at youtube
www.youtube.com/mokke9
Friends of Spectator
Edit
Rifi
Android
SpiderNinja
PlayGirl
Offkät
Hevan
MoonAce
Epicness as Hellycrap
Korrupted
Ilari92
Dorso
x45
Cartman
Jesus Christ (BFF!!!)
Ad blocker interference detected!
Wikia is a free-to-use site that makes money from advertising. We have a modified experience for viewers using ad blockers

Wikia is not accessible if you've made further modifications. Remove the custom ad blocker rule(s) and the page will load as expected.